Hello Buzzy Bees!
If you missed Day 18, click below:
Let's get Day 19 started!
Today's lessons was on Profit Module – Get Dirty!
Roll up your sleeves and get to work!!
Call me lazy but I'll be highlighting peeps that got dirty today!
Shout out to @lisamgentile1961 who has been helping CTPeeps inside the Telegram Group, especially today she helped a member by recording a walkthrough video just for the person to understand the thing they were stuck! Awesome work, Lisa!
Shout out to @robwillmann who created a new Hive account dedicated to upvote the No Excusers doing this adventure!
You can follow and check the latest post about it: https://www.ctptalk.com/3stepsnoexcuses/@threesteps/newthreestepscreatedonhivetoupvote3stepsnoexcusesqualitycontent-0dtu640hp0iaegwaie34
Ok…So I did get dirty for a bit!
I created a new page to throw into the Gauntlet inside  Click Track Profit! It has been a while last time I went to it because people unfortunately are still using it so wrong, that I recorded a rant and threw it out there! Oops…I mean, a little PSA 😉
You can check here: https://clicktrackprofit.com/v2/page/768
To know more about The Gauntlet, I have a section about it inside the Guide on CTP Blueprint 🙂
For today's tasks is about following other people's lists, from the big guys in List Building!
I actually been doing that through the months and you know they are big guys, the masters in it when they know how to pitch or not pitch at all with the first emails they send. Value, value, value, then pitch!
I have quite a few subscriptions: Darren Hardy, Pay Flynn, Russell Brunson, The Email Marketing Heroes. These are the ones that stand out inside my email!
But I'll be using this task a bit further: Inside Click Track Profit under the Xtra's tab you will find the Unicorn's Oasis!
This is a place to boost your List Building and Email Marketing skills as well as support other member's lists by joining and reading their emails.
Each email you read from the Oasis there will be a Save the Unicorn button somewhere inside the email and you will get XP and random wheel spins!
So do join the lists inside the Oasis and every time you read an email from them, reply with some feedback, so they can improve their email writing 🙂
Today is about 1440 Minutes!
Do you know who can help you with this??
Lisa!!
Please follow @lisamgentile1961 and subscribe to her mailling list here: https://my1440.today/lcp/lisa_lcp.html
She has been interviewing cool people who shared how they manage their 1440. She actually invited me to do an interview so here you go:
https://www.ctptalk.com/hive-119826/@lisamgentile1961/ryzsjjwz
Anyway, how do I spent my 1440?
According to the video lesson, the ideal to have more time is waking up earlier!
But as some of you know, I'm a European in Eastern time mode! Waking up early is already a thing because I have a little human alarm clock! lol
So I prefer sacrifice my sleep time at night, when there's quiet time with my little Monkey sleeping and do my work!
I do use the time when he is at kindergarten to do some online work. I don't have day offs but I do breaks during the day to do house chores!
I use the mornings after leaving David to kindergarten to do my walks while listening to cool podcasts that feeds me with knowledge and content creation inspiration!
BUT, when he asks to play with him or something, I stop everything for him! No questions asked 🙂
I do my best at least to fulfill 3 simple tasks for the day and the rest is profit!
Just like I'm doing these 🙂
---
And the tasks for today are completed!
If you created a post as well do share in the comments below so I don't miss them!
I will give a 100% upvote as my treat 🙂
Thank you so much for being in this adventure with me!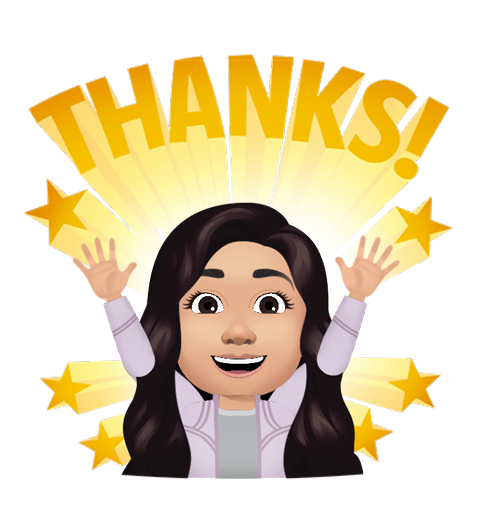 ---
For 30 days we are going to go through simple tasks from 3 amazing programs to help you out in this journey:
We will be going through Online Marketing and business training lessons inside Click Track Profit
Learn Email Marketing and improve our writing skills with ListNerds
Develop professional and even personal habits with Plus1Success
This last one is actually an Ebook that I can give you right now if you wanna take a peek:
https://plus1success.com/download.php?f=plus1book&r=elianaicgomes
You don't have to do this alone but it's up to you to take action and do the work!
Don't forget to join us in our CTP Telegram Group!
---