Hello Buzzy Bees!
Welcome to the CTP Blueprint Weekly Update!
Here are the updates of last week: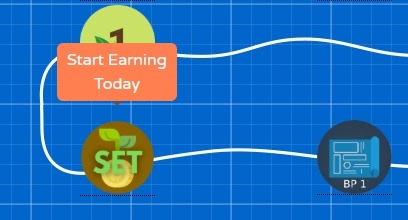 A very in-depth guide on how to set up the program by breaking down each step. Even though it's a very simple yet powerful funnel, there are still some people who struggle to set it up!
And to give more value to my Free Membership members – because you are as important – I also added this guide inside the Free Membership Area, so people can see a glimpse of what they can get with CTP Blueprint Guide Membership! It is on Step 5 of the Action Steps!
Added a new video series all dedicated to Start Earning Today, a video version of the guide plus a bit more.
And that's about it!
Still asking my fellow members for testimonials! Here's the post below:
https://ctptalk.com/hive-181335/@elianaicgomes/lxmdrkqx
Elizabeta, @elizabetamt is hosting a Halloween event for the month of October and she's been calling all Traffic Exchange owners to join! Check it here:
Inspired by @jongolson, I will add a beneficiary to these weekly posts as a highlight to my members!
Because I create this post on 3Speak the beneficiary feature is not working, but I will do it manually!
25% of HIVE PLUS 100% of CTP Tokens!!
So for this week, the highlight is @elizabetamt!
Don't forget to Like @clicktrackprofit's Facebook page, as well the CTP Blueprint Page to get notified by the webinars coming live!
https://www.facebook.com/ClickTrackProfit
https://www.facebook.com/ctpblueprint
Have an awesome week!
May the Force of the Fireball be with YOU!
---