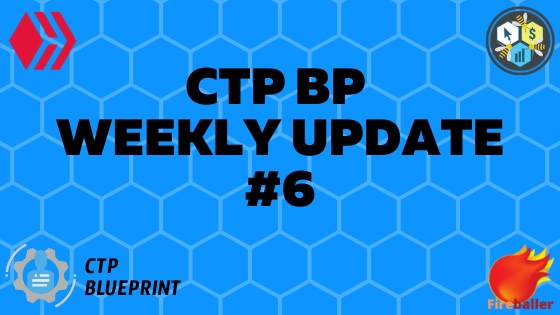 Hello Buzzy Bees!
Welcome to the CTP Blueprint Weekly Update #6!
So here are the updates of last week:
– Announced the Epic Fireball Giveaway Drawing! You can check the details here:
https://ctpblueprint.com/content.php?page=fireball
– As a "Monthssary" offer I'm giving a 25% discount on any of the products – this will be ongoing until the end of June.
– Added a new video for the Video Membership about getting out of your comfort zone.
– Added PlusOneSuccess Ebook in the Downloads section.

The Ebook was launched by @jongolson and @blainjones last Thursday Night live! You can check their recording here:
https://ctptalk.com/hive-181335/@jongolson/skgyzcna
And that's it for the updates!
Besides what I said in the video, you can also win entries:
– When you win on #LukeisAlive challenge – 20 entries on the daily drawings and 100, 50, and 20 accordingly to the prizes for the Saturday big drawing!
– When you sign up in any program inside CTP Blueprint – 100 extra entries – and upgrade – 300 extra entries.
Here are the Leaderboards so far: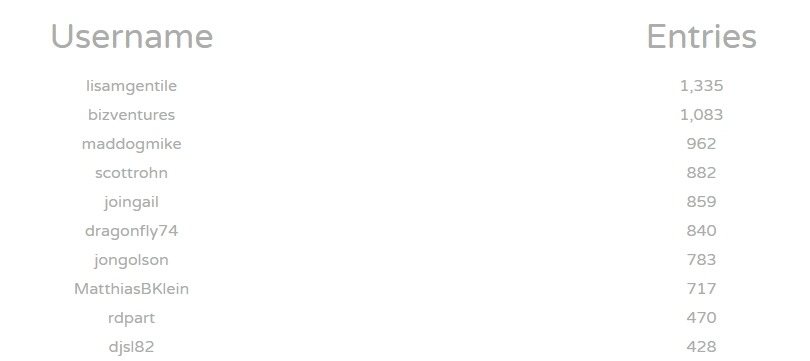 Thank you so much everyone for all the support!
If you have any requests or help with something that I can do and add to the program to improve and give more value, feel free to comment below or drop me a line on Telegram!
Make sure you follow CTP BP on Facebook – https://www.facebook.com/ctpblueprint/
Happy Monday!
---