Hello Buzzy Bees!
As I shared on Sunday's post about this…adventure! I will call it adventure because one of my personal tasks is talking about this stuff without using the "C" word lol
Let's bring the reminder:
For 30 days we are going to go through simple tasks from 3 amazing programs to help you out in this journey:
We will be going through training lessons inside Click Track Profit
Learn Email Marketing and improve our writing skills with ListNerds
Develop professional and even personal habits with Plus1Success
This last one is actually an Ebook that I can give you right now if you wanna take a peek:
https://plus1success.com/download.php?f=plus1book&r=elianaicgomes
You don't have to do this alone but it's up to you to take action and do the work!
My tip: Document everything! Write down everything you are experiencing! This will be not only your source of comparison and how you are progressing but also an awesome source of content either posting here on Hive/CTPTalk or even writing emails!
Speaking of content, if you are sharing this adventure in blog posts, here's my personal task to you: Be as creative as possible, and don't use the word "challenge" (shoot I failed the task already lol)! Creativity will help you stand out from others who might document this journey or other events 🙂
Don't forget to join us in our CTP Telegram Group!
@jongolson just shared a post about it if you wanna check: https://peakd.com/hive-119826/@clicktrackprofit/the-3stepsnoexcuses-challenge-is-live
So here's my Day 1 of the Adventure 🙂
I must admit I was about not doing it even though I said I was doing, but helping others was more important during the day that I'm doing is already on a Tuesday my time but let's pretend that I'm on the States lol
I decided to write from CTP Blueprint Blog as this adventure fits perfectly to it! And with the @exxp plugin I can share on Hive/CTPTalk as well! Multisharing!
Mondays are tricky as I have my other post for CTP Blueprint plus email and all the jazz but we are on a No Excuses adventure so let's go!
For today on CTP we had to go through the first two Modules inside the Training Lessons: The "Welcome" and the "Tutorials" modules!
Even though there are a lot they are the basis to understand the ropes of CTP!
To be honest, most of the support tickets I get are answered with those videos!
So make sure you watch them 🙂
I actually made more notes about them even though I watched them more than once, and this works with any lesson, every time I watch I find something new lol
Even though I'm a Business level and already had the emails scheduled, I changed a few and tweaked some headlines!
I've been mostly promoting CTP Blueprint but also promoting CTP Funnels like The Hive Guide and Start Earning Today!
My goal is to change them all to just CTP Blueprint emails with different headlines and bodies and see which one works best and add the best ones into the Tools inside my program! Already paused the Sunday to send because I want to change the times as well! Still thinking about how to schedule the times so some can be sent at different times but without messing the mailing lol
I did not complete this one as I wanted to but I changed tomorrow's email so does that count? 😅
I'm fully upgraded to Plus1Success, so I can not read the ebook and watch it in video form!
I want to shout out two awesome people that crushed it this adventure today!
@jimmy.adames and @robwillmann (and writing these by memory when I normally go to hive to confirm usernames it's a big thing folks!)
Thank you so much for taking the first steps today! You were everywhere spreading awareness about it as well as completing it!
You guys deserve a Sticker of Approval!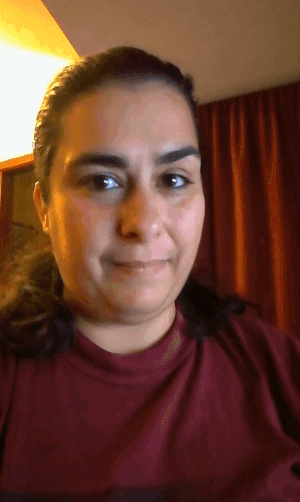 And I think I'm done for today!
Phew!
First day of everything is always more difficult! But it's documented!
And hopefully I can turn these into an email series! That's my task for tomorrow I guess..
Today was a long day! But feeling happy that I did complete it!
See you tomorrow 🙂