Hello Buzzy Bees!
If you missed Day 26, click below:
Let's get Day 27 started!
Today we are going through the CTP Talk Module:
One of the best ways to show yourself out there so you can build your brand is through content creation! Good quality and creative content will be noticed by the crowd and people will follow you as long as you keep doing it! It is a waste and you will lose people if you post once and come back a month later, people will go like "what a heck is this guy?" and move on.
There is a variety of places to share your content but what about sharing on a platform that earns you crypto right on the first post? And a place to socialize, engaging with others, and, again, earn from it? Already spoiled with the lessons above 😉
Even though this can be a learning curve for some, it's sooo rewarding! I promise 🙂
If you need to know more about Hive and the CTP Tribe besides the lessons inside CTP, you have the Hive Guide to rescue you with much more!
With so many things to work with I end up forgetting to send emails. I know…Shame on me!
Is still a struggle to get into a consistency…
Bless the automation on ListNerds!
Just need to login and check for the stats and change some subject lines, sometimes the body email or even the time to send and I'm good for the week!
Even though is all scheduled, it is important to keep testing other lines and times to see where do you get the best results!
Today is about Thank Someone!
Thank more?? lol
This one is easy because I do it everyday! I am so so grateful for this platform and everyone in it!
And my way to appreciate and thank for the support and help through all this time is by helping and support in return!
Easy peasy!
Please don't be too proud and stubborn, open yourself a bit more and let be helped!
Let me help you somehow!
And be grateful! Always!
You will appreciate it for sure 🙂
---
And the tasks for today are completed!
If you created a post as well do share in the comments below so I don't miss them!
I will give a 100% upvote as my treat 🙂
Thank you so much for being in this adventure with me!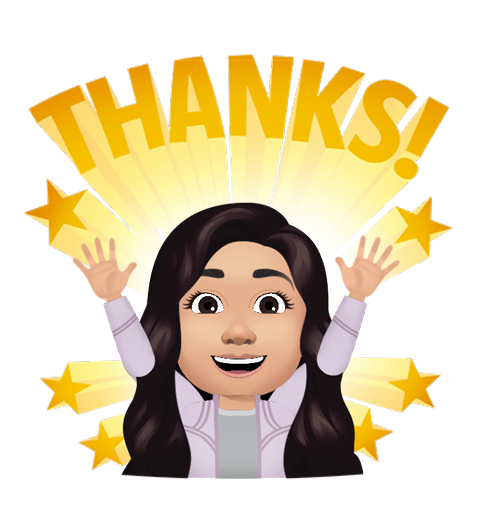 ---
For 30 days we are going to go through simple tasks from 3 amazing programs to help you out in this journey:
We will be going through Online Marketing and business training lessons inside Click Track Profit
Learn Email Marketing and improve our writing skills with ListNerds
Develop professional and even personal habits with Plus1Success
This last one is actually an Ebook that I can give you right now if you wanna take a peek:
https://plus1success.com/download.php?f=plus1book&r=elianaicgomes
You don't have to do this alone but it's up to you to take action and do the work!
Don't forget to join us in our CTP Telegram Group!
---