Hello Buzzy Bees!
If you missed Day 25, click below:
Let's get Day 26 started!
Today we are going for a different module: CTP Talk! Let's get into the Intro:
This module is actually my favorite! And I even made a video about it some time ago! It's thanks to the platform that I learn to create content, be more social, write more and improve my branding! But I guess I can leave the video below! Bear in mind that I was on my early vlogging stage lol It was a challenge from @russellstockley to share my favorite part of CTP 🙂
I also have a chapter on the Guide inside CTP Blueprint!
Totally recommend this module before most of the modules inside if you want to start to build your brand right away!
The 3+3 seconds rule!
Because our attention is very, very short especially when it comes to Viral Mailers! If you don't get attention on your subject lines right away, even if you have your best quality content inside on the body of the email, the readers won't even open it!
BUT if you have a cool subject line and they open, yay! You get another 3 seconds if lucky ahaha
So you need to be creative but also simple and to the point! Bullet points, remember? 😉
Last year I created a video series called How to be a Master Jedi in List Building and one of the episodes I covered about subject lines that might help you:
https://peakd.com/hive-119732/@elianaicgomes/aewyuqdt
To watch the other video posts from the series you can either follow me, go to Hive Affiliates where there is a knowledge base created by @flaxz, or even find them inside CTP Blueprint on the List Building Blueprint!
Today is about Do More!
Doing something more is almost second nature! If I want to be and get better, I need to do it everyday!
See what I did on the tasks above? I could just talk about them but I do like to complement with something more: link to a video or another post or add my shameless plug to CTP Blueprint!
Speaking of which, I could simply throw the program out there back in May 2020 and just go inside check the profits, send the commissions and move on with my life.
How can I attract more people to my program if I don't do something more?
That's why I always try to add something new or update anytime I can, I add a new video to the Video Membership every week, I always try to improve something every time!
PLUS, I show up every Monday on a video presenting those updates or even shared that I didn't do much and only talk about the weekly video inside the Video Membership, but I always show up!
Always do one last push at the end of the day, is worth it 🙂
---
And the tasks for today are completed!
If you created a post as well do share in the comments below so I don't miss them!
I will give a 100% upvote as my treat 🙂
Thank you so much for being in this adventure with me!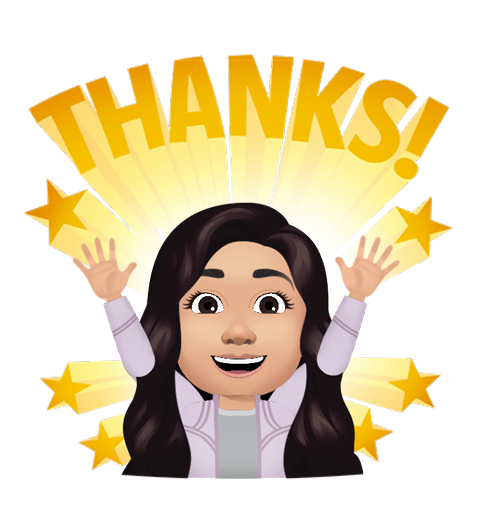 ---
For 30 days we are going to go through simple tasks from 3 amazing programs to help you out in this journey:
We will be going through Online Marketing and business training lessons inside Click Track Profit
Learn Email Marketing and improve our writing skills with ListNerds
Develop professional and even personal habits with Plus1Success
This last one is actually an Ebook that I can give you right now if you wanna take a peek:
https://plus1success.com/download.php?f=plus1book&r=elianaicgomes
You don't have to do this alone but it's up to you to take action and do the work!
Don't forget to join us in our CTP Telegram Group!
---