Hello Buzzy Bees!
How was your little adventure?
Do share your results, opinions, rants and all that jazz in the comments below!
I offer myself a day off after the adventure! I think I deserve it!
And at the moment I have a ton of things to do, so I might going back to my normal schedule with a couple days of posting or so and dedicate to go check your stuff, I miss reading your content and comment!
So…
What did I gain with this Adventure?
More knowledge!
To think that I've been through all this 3 programs more than once because of CTP Blueprint and still getting more nuggets it's mind-blowing! And thanks to that I will be able to, hopefully, add more value inside the Guide and even the Video Membership. Already started a video series called My Plus1 which I'll be going through Plus1Success and sharing my experiences and opinions.
More practice!
I feel that I'm more confident in writing than before, more of myself "into paper" and not worry about what people say about my writing…You either upvote and engage or not, or even downvote if that's really bad (oh, please don't, I'm cute! I don't like downvotes ahaha)!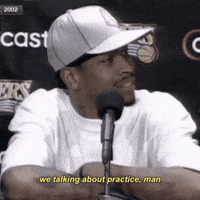 More Members to CTP Blueprint!
This one was a nice bonus actually! I was mostly aiming for my branding and show myself everyday but thanks to that, people got to know me a little and believe on my program! Big shout-out to @jimmy.adames for being my top referrer during this adventure! I don't have a referral contest or anything ongoing but I do appreciate your effort in promoting my program to your list, so I will send you 250 CTP Tokens as a thank you 🙂
And, of course, more moneys!!
The thing that everyone likes to see, the earnings! Yep, you can earn moneys while blogging! Shocking huh?
I gather all the earnings from all the posts, Hive and Hive-Engine tokens that I tagged, plus tips from Noise.cash.
Is not a fancy table but the totals for each token are below and converter in USD according to the values at the moment. Some posts on Noise.cash were combined that's why I don't have one for each day, I just direct added the posts that I talked about the adventure.
This is actually a good thing that I gather all these numbers, guess I need to consider the tags to use from now on..
But…$200 in a month through content creation?? That's insane!!
And you keep yourself on the sidelines just because you either don't like to write, or afraid of what people think about your writing, or even "better"…you are lazy at doing things!!
I hope that with these conclusions you might at least consider starting to introduce yourselves to the blockchain 😉
Thank you everyone who participate and still working on it!
I'm proud of you all!!
I will still leave what the adventure all about one last time below so you can start it anytime!
And if you need anything, I'm always around 🙂
Thank you so much for reading!
---
For 30 days we are going to go through simple tasks from 3 amazing programs to help you out in this journey:
We will be going through Online Marketing and business training lessons inside Click Track Profit
Learn Email Marketing and improve our writing skills with ListNerds
Develop professional and even personal habits with Plus1Success
This last one is actually an Ebook that I can give you right now if you wanna take a peek:
https://plus1success.com/download.php?f=plus1book&r=elianaicgomes
You don't have to do this alone but it's up to you to take action and do the work!
Don't forget to join us in our CTP Telegram Group!
---