Hello Buzzy Bees!
When it comes to getting out of your comfort zone, even though I sometimes play in a safe way telling you to take your time and go ahead when you're ready, at the same time I want to tell you to jump!
Please, jump out of your comfort zone!
Because you will always be thinking about your fears and give excuses and never feel ready for it!
However, when people try to jump to a certain project or program some go all in, all pumped and motivated, and after a few weeks, a couple of months tops, they don't see the results they wanted or expected, they jump out! Later on, they jump to another thing, and it goes the same way, they wanted good results right away, it wasn't giving any, gets hard and difficult, they jump out!
It's like they have some elastic attached to them, right?
That's why I call them the Online Bungee Jumpers!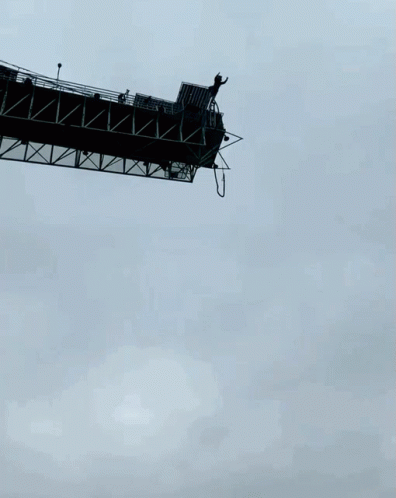 There are a lot of people trying to find something different each time they change programs, but the thing is, if you don't stick around enough and don't give the effort it needs to function, you will never get the results you want, no matter how many programs you try!
CUT THAT ROPE AND FOCUS!!
Sure, there is a big variety of tools in certain programs that you need for your projects and businesses and it is ok to try them out but wouldn't be better to make research and/or ask people for feedback and then give it a try and stick with it for a while? Not just for a couple of months! If you want to see some differences in results you will need to keep the focus on it much longer! It takes time to see results, it takes effort from you as well, because the program won't be doing everything for you!
It's easy to jump in when the expectations are high…it's also easy to give up and jump out…
DON'T GIVE UP!
STAY ON COURSE!
If you really don't see results, even so, stop for a moment and think…
What do you need to do to improve? To make it better?
Actually, you should be asking these questions every single day…
Always building yourself and your project or business or even relationship!
It's not easy, I know, and there are some days that you feel the urge to jump out…
You are not alone!
Reach out to someone! Reach me out!
Empower yourself with knowledge through books, podcasts, like-minded groups!
Learn new things that might help you and complement your projects!
DON'T GIVE UP!
STAY ON COURSE!
Don't go back to your comfort zone and hide in your own world when things get hard!
GET COMFORTABLE BEING UNCOMFORTABLE!
If things were that easy wouldn't be as fun 😉
Don't be a bungee jumper!
Well…You can try it for real though!
Seems scary and exciting at the same time!
So it is, this online world with so much potential!
DON'T GIVE UP!
STAY ON COURSE!
Thank you for reading!
---