Hello Buzzy Bees!
If you missed Day 12, click below:
Let's get Day 13 started!
New Module! Profit! And the first lesson is about Email Marketing 101
Even though most people still neglect this way to reach out and build relationships, Email Marketing is still the way with the best ROI (Return On Investment)!
No wonder part of CTP's motto is Build your List! And Email Marketing takes a big part inside the training!
Last Thursday @jongolson shared a few Email Marketing nuggets on his Thursday Night Live, and there was one simple, yet powerful phrase that we really forget pretty easy, including me sometimes I must admit, and it's so so important to retain:
Treat people as people!
How would you like to be treated when you subscribe to a list?
I believe there's nothing better than being ourselves and be transparent in what we work on and with. If not, how will your followers know, like and trust you?
Be yourself and be creative, or the Purple Cow as we will see on the Plus1Success task 🙂
According to Pat Flynn on his Email Marketing Cheat-Sheet, there are 5 universal rules of all emails you send:
1. Keep your email formatting simple

2. Each email should include one specific Call To Action (CTA)

3. Keep CTA links on their own line

4. Always preview your emails before you hit send

5. Subscribe to your own list!
It actually sums up what we've been gone through the last few days and a bit more!
Also, we'll keep going with the mindset of the previous task, but not only treat people as people but also focus on them!
It doesn't matter if you have 100, 500, 1000 subscribers on your list when you can't even focus on the first few subscribers you got on your list at the beginning!
Keep building relationships since subscriber 1! And keep building one by one consistently. And eventually results will accumulate and more subscribers too 🙂
Today is about being the Purple Cow!
Well, there are two different examples that I can share that can fulfill this task. One is from @jongolson, he sent me a letter (yes, a physical handwritting letter lol) thanking me for being a CTP member and he sent me CTP stickers!! I was so thrilled because it has been a long while last time I got a letter and also believe that Jon might be the only one taking the effort to write and send them! Big shout out to Jon!!
I actually got it on a webinar day and took the picture as appreciation. Don't mind the other Blockchain card. Hive wasn't born that time yet lol
The other example, well, I already gave this example a few days ago, but when I got the stickers my thoughts were "I need to do something with these!". Something to add on my Lead Capture Page that might stick out from the many others out there!
That's when the sticker on the forehead was born!
And our beloved Rob Cruisin turned it into a gif. Thank you Rob, wherever you are…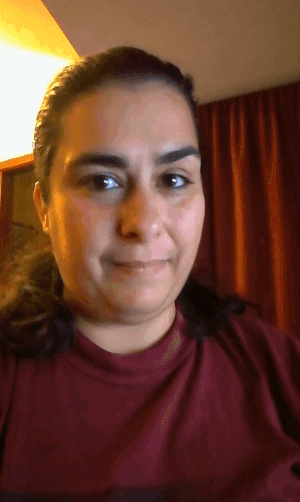 I still have that LCP actually: https://www.trker.com/go/115915
And the tasks for today are completed!
If you created a post as well do share in the comments below so I don't miss them!
I will give a 100% upvote as my treat 🙂
Thank you so much for being in this adventure with me!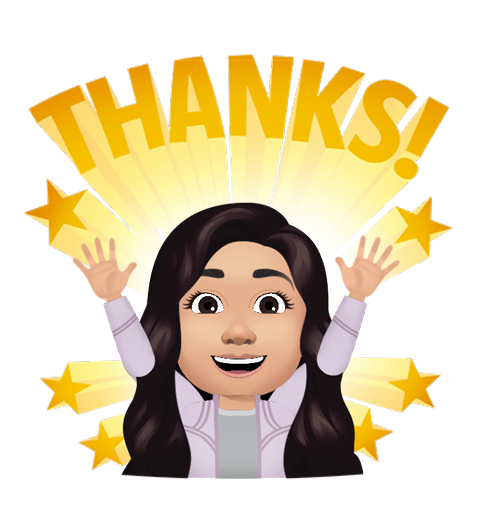 ---
For 30 days we are going to go through simple tasks from 3 amazing programs to help you out in this journey:
We will be going through training lessons inside Click Track Profit
Learn Email Marketing and improve our writing skills with ListNerds
Develop professional and even personal habits with Plus1Success
This last one is actually an Ebook that I can give you right now if you wanna take a peek:
https://plus1success.com/download.php?f=plus1book&r=elianaicgomes
You don't have to do this alone but it's up to you to take action and do the work!
Don't forget to join us in our CTP Telegram Group!
---